THE CSR POLICY OF THE STADE DE FRANCE
The Stade de France formalised its first sustainable development roadmap in 2009, on a voluntary basis. It is also a participant in the Global Compact - France Network and on 11 June 2018 signed the Charter for eco-responsible sports facility managers, in which it makes a commitment, alongside the Minister of Sports and numerous sports stakeholders (event organisers, stadiums and other sports facilities) and with the expertise of the WWF.
Its new CSR policy was decided and formalised in 2023.  
Consult our latest CSR document to discover the concrete actions of the Stade de France:  Our CSR actions in 2023.
A stadium that reduces its negative impact on the environment
Since 2018, the Stade de France has been working with CITEO to continuously improve its sorting system.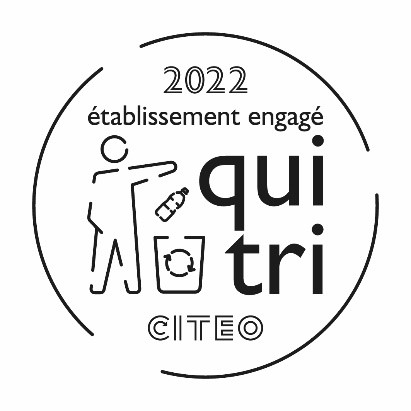 Waste management at the Stadium is 100% recovery, of which nearly 1/3 is recycling.  
The Stadium is committed to an approach of energy sobriety: 1/3 reduction in its electricity consumption over the last three months of 2022 compared to 2019.

Thanks to the numerous public transport links to the Stadium, an average of 75% of spectators use this soft mobility.

An ongoing commitment with associations to redistribute unsold food and thus fight against food waste.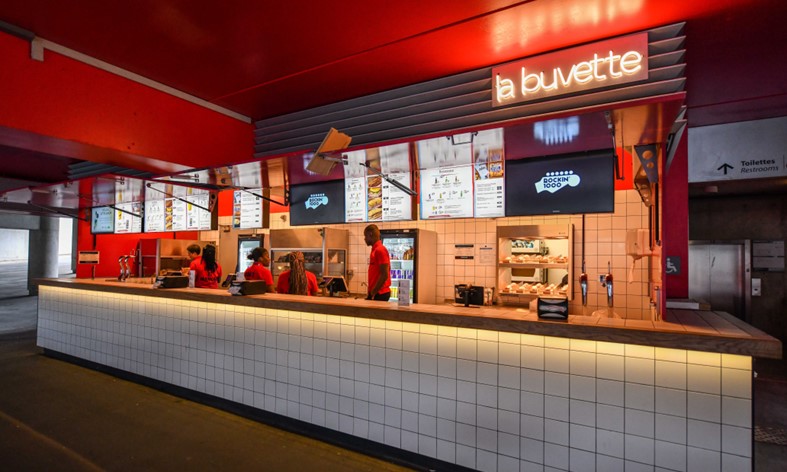 Boire&Manger, the Stadium's new catering operator, relies in particular on local suppliers located less than 100 km from the Stade de France. 
A Stadium with a positive impact on its Territory 
Since 2014, 3,000 sick children have been welcomed at the Stadium each year during the "Journée Evasion" organised by the "Premiers de Cordée" association as part of the partnership with the Stade de France Consortium. 
Numerous collections are organised each year among employees, as well as the provision of space within the Stadium, for the benefit of associations in the Plaine Commune area that promote integration and equal opportunities. 

PSH pathway working group with external users.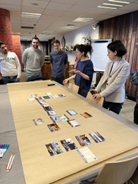 A stadium that is active and committed on a national and international level
Raising environmental awareness among our employees via the Fresque du Climat.
Dialogue and consultation with our stakeholders during the annual Consultative Committee, but also by welcoming associations and local residents. 
A Stadium that guarantees ethics and integrity
The Stadium's social and environmental objectives are steered by a Sustainable Development Committee comprising at least one member of each department.
Responsible purchasing procedure and support for our corporate clients in complying with the Sapin II law.
Consult previous CSR reports: 
- Rapport RSE 2019-2020
- Rapport RSE 2017-2018
- Rapport RSE 2015-2016
- Rapport RSE 2013-2014
- Rapport RSE 2009-2012
GENDER EQUALITY INDEX
The September 5, 2018 Act for the Freedom to Choose One's Future Career heightened the obligations regarding equal pay for women and men. As from 2019, companies with more than 50 employees have been required to measure the pay gap between women and men with a view to eliminating it. For this purpose, a "gender equality" index was instituted. It is calculated annually and publicly disclosed by the company. At Consortium Stade de France, the gender equality index for calendar year 2022 amounted to 76 points.
| | | |
| --- | --- | --- |
| INDEX 2022 | POINTS | OBJECTIVES |
| Pay Gap | 31 | Managing gaps in pay between individuals with equivalent experience in equivalent roles |
| Gap in rates of individual pay rises | 25 | Monitoring the distribution of individual pay rises |
| Return from maternity leave | 15 |   |
| Ten highest salaries | 5 | Supporting the promotion of women to management roles |
| Total | 76 |   |