Public relations
Wednesday 14 December 2016
How can you increase productivity within your business?
Increasing productivity is an inescapable challenge in a lively economic context where customer demands, particularly in terms of deadlines, are becoming increasingly tough.
Improving productivity varies according to the sector in which the company operates, for example:
Accelerating the implementation of projects in the property sector
Rapidly opening new retail outlets
Responding to a call for tenders within deadlines in the construction industry
Or increasing sales productivity, which is a common goal for all sales teams.
Organising a public relations event at Stade de France can contribute effectively to the achievement of these objectives. Indeed, this makes it possible to bring together a project's stakeholders in an exceptional context that creates genuine closeness and in so doing, directly impacts on the deadlines and the productivity of various projects.
HOW CAN YOU REDUCE THE TIMESCALES FOR IMPLEMENTING YOUR PROJECTS?
All major development project managers (opening of a new shopping centre, property development programme, etc.) are constantly obsessed with respecting deadlines.
The effective coordination of all the stakeholders in this type of project (local elected representatives, promoters, company representatives, etc.) is a key success factor when it comes to meeting deadlines. Sometimes, some projects experience considerable delays due to relational difficulties between some members, thus causing delays in implementation.
When each party's decision-makers can meet in a convivial and prestigious setting, subsequent relations and exchanges are made easier.
The same is true when it comes to coordinating different trades: meeting in a friendly context makes it possible to exchange and to very often understand the other party's stakes, which facilitates further discussions.
For example, SPIE ICS, one of Stade de France's hospitality customers, attaches particular importance to the quality of the human relationships that prevail between the company's various players and their customer contacts. In this case, it is necessary to provide a very broad definition of the term customer, since they may be buyers, project managers, financial decision-makers or members of local communities and authorities.
« All these people work together on important projects such as the communicating company, the deployment of collaborative work solutions, the outsourced management of a data centre, etc. Throughout the value chain, ultimately allowing participation in the success of the digital transformation of companies, where interpersonal communication and the promotion of a positive and friendly working climate are essential. That is why the possibility of collectively sharing a special night in a box provides the time needed for the establishment of new, friendlier and more authentic relationships that are not always possible during work meetings that are always marked by pressure and deadlines. »
Discover the interview with David Robin, Agency Manager for the SPIE ICS Internet of Things Department
WHAT LEVERS CAN YOU USE TO INCREASE THE PRODUCTIVITY OF CALLS FOR TENDERS?
How can you stack all the odds in your favour when responding to a call for tenders?
Are you always sure that you are investing your time wisely?
Does it sometimes happen that you have spent a lot of time responding to a tender only to realise that you had lost before you could even compete?
Is it also possible that getting the different teams to work together to respond to the call for tender is not a bed of roses?
If you have the opportunity to develop a warm relationship with the people responsible for the specifications, it is likely that you will more easily obtain information that will allow you to better position yourself on the tender or even to be informed of the call for tenders beforehand, which will allow you to anticipate it.
Moreover, nothing is as good as an event lived together and shared emotions for uniting a project team and getting the different entities of the company to work together.
The events at Stade de France facilitate informal dialogue and are effective tools that save time and encourage working together better.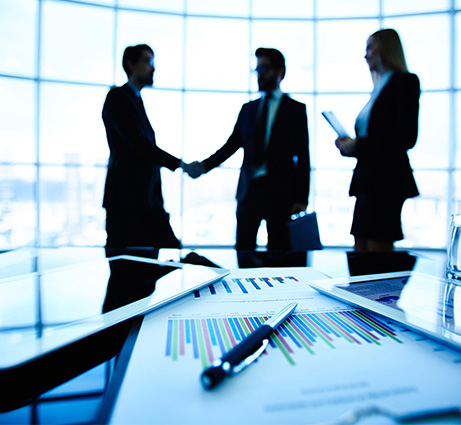 HOW CAN YOU INCREASE SALES PRODUCTIVITY?
Getting access to large accounts is one of the major challenges facing sales teams.
Decision-makers are often placed at a high level in the company's management and the decision is often made collectively: general management, purchasing department, business units, etc.
Success in reaching these decision-makers requires considerable effort, often takes a lot of time and mobilises sales teams. Other strategies can be implemented with much less investment in terms of human time. What if you decide to speed things up?
« In prospecting, an invitation to come to Stade de France, and to be received as a VIP facilitates our approach to key decision-makers in companies, with whom salespeople find it difficult or even impossible to obtain a business appointment. Obviously, AC/DC or Johnny Hallyday concerts have a particular attraction, for our decision-maker target, who are often aged 50 and over »
Stade de France is a growth accelerator: by placing human relationships at the heart of your business, you can develop your business but also help improve your productivity on major projects.
Football, rugby, concerts, discover the upcoming events , which are all opportunities to create a link with your prospects, your customers, your partners or your colleagues.
Link to articles: