Public relations
Thursday 22 September 2016
How can you increase the turnover of your business ?
To increase your market share in key accounts, it is now essential to create a sustainable customer relationship and at a high level.
In this context, event PR is a powerful lever in both prospecting and in driving customer loyalty.
Find out how to increase the turnover of your business by using the special link created between your company and its customers during an event.
FACILITATE ACCESS FOR YOUR SALES FORCE TO DECISION-MAKERS
One of the key factors in turnover growth is the development of sales opportunities, but for this, it is necessary to have access to the decision-making sphere.
And yet, access to decision-makers is becoming increasingly difficult.
Do your salespeople get to meet the real decision-makers in the accounts that they contact? Is it easy? How long does it take? Is it frustrating? Could it be that without addressing an account at the right level, your sales department misses opportunities?
Event operations can be used to develop this relationship How?
You can, for example, make it easier for your salespeople to contact board members, who are so difficult to reach, by inviting them to a high-level sporting event or to a keenly-awaited musical event.
This evening could be enhanced by the presence of a well-known personality from the world of sport or media able to comment on the sporting event of the day, thus creating an unforgettable time for your guests. On this occasion, present your key account manager, thus allowing a first discussion and the exchange of business cards.
«I could not manage to meet the boss of a large group in the energy field other than formally. His number two convinced him to attend a sporting event. We discovered many similarities and the relationship between our two companies has emerged strengthened from this»
Marc Boissonnet
Senior Vice President Communication and Strategic Accounts Bureau Veritas

OBTAIN A SUSTAINABLE PREFERENCE
« If contracts are the result of the rational coming together of a need and a solution, their implementation and their renewal depend heavily on the trust established between the people who work to make them exist, and particularly between the leaders »
Marc Boissonnet
Senior Vice President Communication and Strategic Accounts Bureau Veritas
Another example of a current business critical issue for companies: achieving sustainable preference from their customers.
Many companies are wondering about the best way to secure their contracts with their customers.
Is it possible that, unable to demonstrate a substantial difference in terms of price or service, you lose a contract when it's up for renewal? With what consequences for your company's turnover?
You can more easily make the difference at the time of contract renewal if you personally know the buyers, having had the opportunity of spending memorable evenings with them, of having shared all the excitement experienced around a match or concert.
IMPROVE CUSTOMER RECOMMENDATIONS
To develop a customer portfolio, it seems that one of the most effective techniques is to rely on your existing customers so that they recommend you to their network.
How do you increase the number of customers willing to recommend you to their network? Is this an approach that you lead systematically? Is this approach is effective? Has it happened to you, that without proper introduction, you've missed an opportunity?
Many customers use the Stade de France hospitality programme to develop their ambassadors programme. The brand ambassadors programmes often have more chance of success when companies have the opportunity to jointly invite ambassadors and two fellow guests to a match or an internationally renowned concert at Stade de France.
These additional networking meetings are often a vector for additional revenue.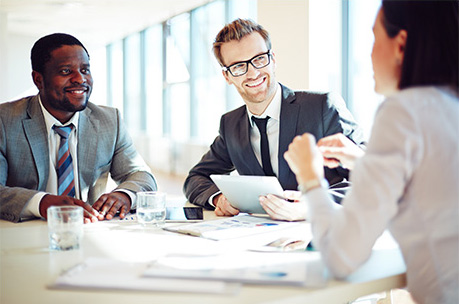 STRENGTHEN YOUR DEALER NETWORK
In some business sectors, increasing market share in indirect sales channels is the main issue.
Motivating distributors to prefer to sell your brand over another one is always a genuine challenge whose key is often the human relationship that has been created. Without having created a strategic relationship, sometimes one of your dealers replaces you with a competitor.
Again, public relations events can be a powerful tool for creating links between your brand and your dealer network.
For a player in the pharmaceutical industry for example, sales of new products grew faster when the company rewarded the best dealers in the form of a VIP evening at a concert, for example.
REDUCE THE TIME TO FIRST SALE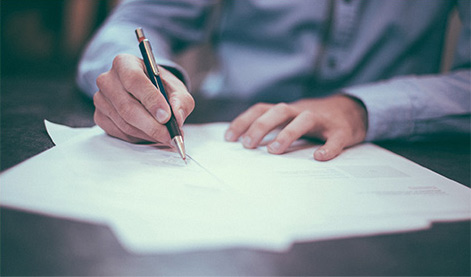 Another challenge, reducing the time to first sale.
Many companies wonder about the most effective way to trigger the first orders after signing a contract. In spite of this contract, commercial transactions may be several months late due to implementation difficulties. In fact, this implementation increasingly requires the involvement of several departments with customers who often find it very difficult to coordinate themselves.
Precious time could probably be gained if a company were to organise a team kick-off involving all the protagonists concerned, of which the climax would be a high-level sporting event.
« Key account customers are an important flow of business: they part of the implementation of framework contracts. Manutan's hospitality programme at Stade de France addresses these targets as a priority, not in a marketing phase, but in a consolidation phase. Large group purchasing departments are an essential passport to increase the flow of business with the various group branches and subsidiaries It is important for the sales force to develop a strong relationship with its contacts, who then, know the people from Manutan better. Having shared with them an excellent moment of conviviality, these contacts will be more likely to recommend them internally and facilitate the change management needed to deploy the Manutan contract in the groups' different divisions and departments »
Olivier Moret
Sales Network Director Manutan
All these examples illustrate the different uses of public relations by Stade de France to meet the business objectives of companies and in particular, growth in turnover.
National or international rugby and football matches, as well as concerts with the biggest French and international stars really are opportunities for companies to cultivate the extremely precious bond they share with their customers and prospects.