Public relations
Monday 7 November 2016
How to develop your professional network ?
Establishing new alliances, recruiting new franchisees, facilitating fundraising or extending your network of influence are all strategic issues today for developing the outreach and awareness of companies.
To overcome these issues, interpersonal relationships are essential.
Learn how sporting and musical events at Stade de France can create these relationships, or intensify them, through collective emotions shared together.
LEADING YOUR NETWORK OF INFLUENCE
Today, leading a company's networks of influence (shareholders, financiers, analysts, trade unions, local and national elected officials...) is not always easy.
Sometimes, due to not having maintained or just established a special contact with one of these stakeholders, some of your business projects are slowed down or even blocked.
Exceptional events at Stade de France can be used to weave this relational link that is so valuable when key moments of a company's economic life are in play.
When you need to seek the support of an influential member of your sphere of influence, this request will, in fact, probably be better received if you have shared a major sporting or musical event with them.
On this occasion, you actually managed to exchange on a different plane than the strictly professional level, allowing everyone to "drop their façades" or even establish friendly relations.
One company, a client of the Stade de France hospitality programme, describes their own experience.
«Transport is at the heart of the economic life of the nation, and affects all sectors, both public and private. In this area, negotiation is an essential lever for operating the company and progressing projects.
The more the ties are strong, the more communication is facilitated when the time comes for negotiating. It is essential to build a strong relational fabric with political, economic and social decision-makers.
For the leaders of large operations in France, for the leaders of foreign subsidiaries, for regional directors, the Stade de France Box programme is a unique opportunity to get closer to their contacts by sharing a strong emotional experience around sporting or musical event with them.»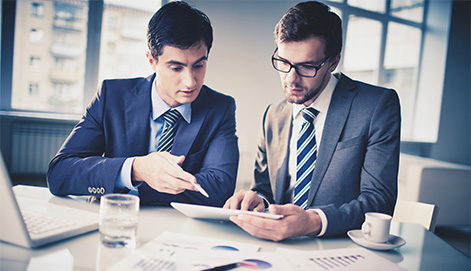 FACILITATING FUNDRAISING
The growth of a company also requires it to look after its reputation with the financial market, and to talk to analysts, journalists and institutional lenders.
Have you ever missed an opportunity because you could not activate the right opinion leaders?
Again, meeting your network of influence in friendly surroundings helps break the ice and build lasting relationships.
RECRUITING NEW FRANCHISEES
Growing your business also frequently involves increasing the number of its outlets..
The recruitment of new dealers or franchisees in France or Europe often represents a real challenge for companies. Some regions may, indeed, prove to be more problematic than others for example.
A carefully organised policy of invitations helps develop the corporate network: inviting leaders from the South West to a rugby match involving a local team is probably conducive to further contacts in the region.
Similarly, inviting English prospects to a France/England rugby match in a context of growing the company in the UK, is certainly an excellent opportunity to facilitate future relations.
RECRUITING NEW CUSTOMERS
The last challenge to business growth: accelerating the adoption of a new product. Indeed, in a BtoB market where sales cycles are long and customers are sometimes quite conservative, the launch of a new product can often be tricky.
Thus, it is not always easy to perform demonstrations in the most strategic accounts and businesses fail to reassure their more conservative customers quickly enough with, consequently, late adoption of this new product.
Growing the business in a tough economic environment often remains a particularly difficult challenge to overcome. One can easily see the extent to which the human relationships that develop every day between people can be a plus for developing business relationships.
The Stade de France programme offers many opportunities to create and strengthen these ties during sporting and musical events.