ED SHEERAN at the Stade de France on July 29 and July 30, 2022!
TIMES FOR ED SHEERAN AT STADE DE FRANCE
Day of the event: Friday 29th July 2022
Times:
Doors : 4:30 pm
First parts Cat Burns: 6:00 pm
Maisie Peters:7:00 pm
Start of the show: 8:15 pm
IMPORTANT INFORMATION
Purchase of tickets subject to specific conditions. See conditions below.
For this concert, in order to make ticketing secure, the tickets purchased will only be available as the concert approaches via a mobile app you will be invited to download on your smartphone.
In order to attend the concert, it is therefore essential to have a smartphone to download an app to.
Following the purchase of your tickets, you will only receive an order confirmation by email. Your tickets will be made available to you via the app at a later date.
Information about downloading the app to display your tickets on your smartphone will be sent to you by email as the concert approaches.
When you make your purchase, you will need to enter your phone number. This number is important because it will allow you to verify your identity when your tickets are made available on the mobile app downloaded to your smartphone.
Unreserved acceptance of the T&Cs specific to this concert is mandatory in order to be able to purchase your tickets.
The T&Cs and FAQs specific to this concert can be consulted via the following links:
Parking tickets will only be available for sale on our website. Once purchased, you can download them directly from your account.
Olympia Production (licenses: 2-1096518 / 3-1096519) and Alias in agreement with One Fiinix Live, present
ED SHEERAN
+-=÷X TOUR
After having filled the world's biggest stadiums in record time during his previous tour, Ed Sheeran returns to France for two event concerts on July 29 and July 30, 2022 at Stade de France, with a brand-new production on a central stage and the audience completely surrounding him.
The artist, who has sold 45 million albums and 150 million singles worldwide, has released his long-awaited album "=" on October 29th.
"=", the fourth part of his series of symbol albums after "+", "x" and "÷", marks his big return to the stage with a tour name that takes on its full meaning as the "+-=÷x Tour", aka "The mathematics tour".
His July 29th concert is already sold out, so don't wait any longer to get your tickets for the July 30, 2022 concert at the Stade de France!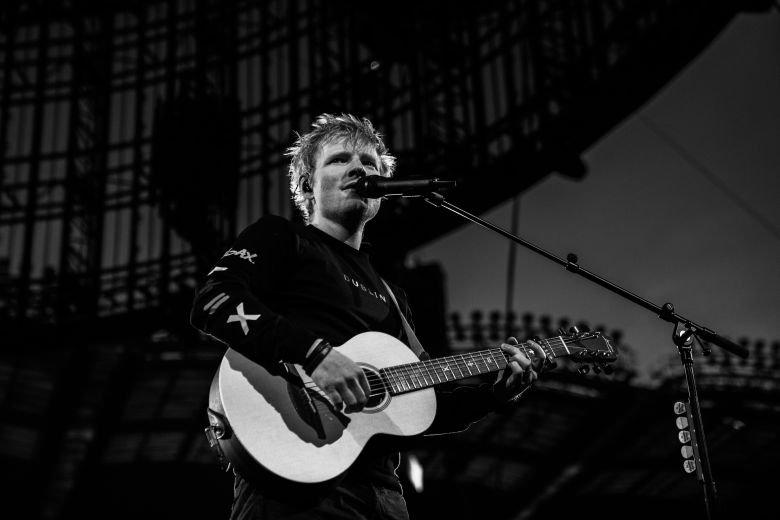 Crédits photo : @zakarywalters
Concert partners