STADE DE FRANCE PARTNERS INSIDE THE CUSTOMER EXPERIENCE
Thus, Stade de France is becoming a forum of expression for brands, whether it is about image or communication or about staging products and services.
So Become a Stade de France Partner is to get an opportunity to play a long-lasting role in the history of this mythical venue, as well as and above all to become a player in the general public lives, before, during and after the event.
Red Bull: Stade de France official partner

ORGANICS by Red Bull is a range of alcohol-free carbonated drinks, certified organic and made from 100% natural ingredients. The range contains seven products: Simply Cola, Bitter Lemon, Black Orange, Ginger Ale, Ginger Beer, Tonic Water & Viva Mate.
Non-energising and developed to refresh you through their bitterness, they offer a very distinctive taste. ORGANICS by Red Bull can be consumed on their own but can also be the perfect ingredient to enhance your cocktails and mocktails.
WURTH: Official supplier of Stade de France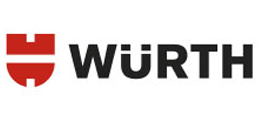 Würth France is a multi-specialist company which provides professionals with services and fastening products, tools and workshop consumables.
Whether it is for screws, rawlplugs, technico-chemical products, door furniture, hardware for construction, tools, machines, automotive parts, storage or stock management systems, Würth offers the right solutions.
3,800 staff offer 30,000 product references to its 250,0000 customers. With 4 sales channels (2,750 salespeople, 118 Proxi shops, a customer service department and an e-shop available 24/7), Würth France generated turnover of €510.8 million in 2016.
LE PARISIEN: Stade de France media partner
Le Parisien, the Paris region's largest newspaper is proud to be the media partner of France's largest stadium, a legendary venue that is still in the news with a varied sporting and cultural events programme.
Focusing on local news, Le Parisien has ten regional editions with editorial offices operating in the heart of Ile-de-France and Oise departments. Seven days a week, Le Parisien delivers information, entertainment and provides valuable services to a wide variety of readers.
Editorial coverage offers analysis of cultural and sporting events in a dedicated section with regular features.
Catch up on all the sports news in the "Sports" pages and on the latest music news in the "Entertainment" pages.
Follow the news 7 days a week on: www.leparisien.fr
Le Parisien Press contact :
Marie-Caroline Durand
mcdurand@leparisien.fr
+33 1 40 10 33 83
L'EQUIPE: Stade de France media partner

L'Équipe is the leading sport information group in France, which brings together 32 million enthusiasts every month.
I read L'Équipe, I consult L'Équipe, I watch L'Équipe.
Through its various media, L'Équipe pursues its main ambition which is to relentlessly nourish all fans of sport. The L'Équipe newspaper, the leading sport information newspaper in France, offers a qualitative and singular treatment of information about sport. The L'Équipe channel, the number 1 free sport channel in France, allows live and complete enjoyment of sporting events such as the Biathlon World Championships, the Tour d'Italia, the World Rally Championship and many other events for judo, rugby, volleyball, football, motorcycling etc.
Finally, the L'Équipe website and the L'Équipe app allow you to be connected to sports news 24 hours a day and to have access to a fun and offbeat look via Snapchat Discover.
L'Équipe is a hundred disciplines followed, more than 10,000 days of reporting, more than 100 trips around the world made to be present at sporting venues around the globe.