SNCF RESEAU ITIF
Aurélie BIDAULT, Manager of SNCF ITIF's QTSE department
1- WHAT WAS THE OBJECTIVE OF YOUR EVENT? WHAT TYPE OF AUDIENCE WAS IT AIMED AT?
In June 2017, the SNCF network department organised staff safety training at Stade de France.
This event brought together more than 350 employees each day, i.e. more than 1,750 employees over the course of 5 days.
2- WHY DID YOU CHOOSE STADE DE FRANCE?
The spaces available at Stade de France (Elyseum and Ephémère lounges) allowed us to run various training workshops and full-scale simulations to train our teams in actual conditions: first aid actions, handling of fire extinguishers…
The commercial offer was very competitive compared to the 2 other Parisian sites consulted; the value for money certainly was the deciding factor when we made our choice.
Finally, we accepted the proposal from Stade de France because it is a location with very good transport links and is, therefore, easily accessible for our employees.
3- IN YOUR OPINION, WHAT ARE THE STRENGTHS OF THE SERVICES OFFERED BY STADE DE FRANCE?
"The Stade de France team listened to us every step of the way", , which was a genuine plus for making us feel more relaxed, both preparing for the event and on D-Day.
All the services offered on D-Day were sources of satisfaction, especially the catering: the food trucks were positioned at the edge of the pitch, giving our employees the chance to take a break while enjoying the view of the stadium.
To conclude, I would say that we spent 5 unforgettable, exceptional and intense days!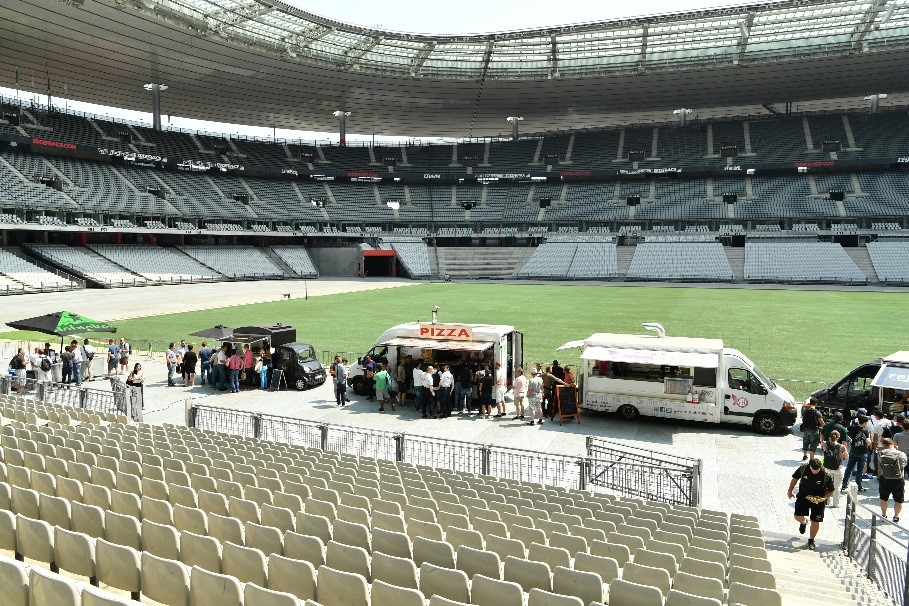 A FEW WORDS ABOUT THE COMPANY
The ITIF department is in charge of work on the SNCF network in the Paris region.
If you would like to be advised by a member of the Stade de France sales team, click here.