Customer Loyalty
Wednesday 31 May 2017
When doubt is allowed!
On May 16, Nathalie Péchalat gave the go-ahead for her first conference on the subject of "doubt, the driver of success". She chose Stade de France to make human resources, CSR and diversity directors aware of this subject.An exclusive meeting with this daring and surprising former ice dancer who reveals to us, in all simplicity, her moments of doubt.
1 / Do you miss the world of competition?
I miss the world of ice competition because I am no longer part of it today, even though I continue to train young people from time to time. On the other hand, I do not miss the world of competition in general because I like to take on new challenges in different fields.
2 / It can sometimes be imagined that a top athlete leaves little room for doubt to be as competitive as possible. What prompted you to express yourself on this subject?
We all have the image of the top athlete in full flow who does not take the time to wonder what he feels, like a war machine. It is precisely the opposite; the athlete doubts a great deal, but this occurs at key moments or during preparation phases. Doubt tends to appear just after the competition, but very little beforehand or during. During events, we are faced with a straight and definitive person who leaves no room for doubts. Apart from these moments, the athlete doubts a great deal and that is why he obtains results, because he manages to question himself and to make doubt an ally. I chose this subject to demystify it and to help people get rid of their inhibitions about it. Whether in the corporate world or in the sporting world, we all have doubts and we have the right to make some room for it. Doubt is quite normal because it is in each of us. It can be improved with work and methodology.
3 / What is your approach to doubt? Is it mostly a psychological or physical notion?
My approach is to say that doubt is psychological and that stress is the physical manifestation. The challenge is to manage to interact together, whether we are managers or simply colleagues, because there is doubt at all levels. The benefit of sharing one's doubts also means building a social and altruistic bond through it. Thus, it is transformed into a real strength.
4 / Why did you choose companies as an audience and not just athletes?
It is true that it would have been simpler for me to address them, but what is interesting is to be able to create bridges between the world of business and the world of the sport, because it is more rewarding. We have things to learn from one another to create a link. I think that between athletes, although we practice different sports and although we are of different nationalities, we have a similar way of thinking and a similar way of doing things, which may limit the transfer of knowledge.
5 / Is the doubt of a company head comparable to that of an athlete?
Yes, we can say that in a way. Bringing high-level sporting expertise to the world of business allows us to compare the similarities between the two worlds. Indeed, the athlete may be led to feel feelings comparable to those of a manager and vice-versa. They can come up with solutions. The athlete may be, in one way, related to a manager because he is called upon to put together teams, to overcome challenges and to meet objectives in order to win competitions. We are in the same state of mind, notwithstanding a few details, as the athlete who has trained physically and prepared mentally.
6 / For the last 4 years, you have been a sponsor of the Premiers de Cordée association; why are you one and what does it give you personally?
I am very proud to be a sponsor because it brings together what I consider to be two important subjects: sport and childhood. I am happy to be able to bring sport to sick children in hospital, which is something I love. They are happy to be able, in the space of one evening, to be like other children. I am happy to give my time and energy to children who need it.
7 / Today, at Stade de France, you are bringing together around 100 Human Resources, CSR and Diversity Directors; what is the message you want to share with them?
I would like to tell them that we have to be able to accept our doubts and succeed in losing our inhibitions. Champions and super heroes also have them. We all have doubts, but it is important to make them our ally and generate positive doubt. The basic principle to be adopted is to tame the doubt, to accept it and to consider it in order to move forward. Too often we have a bleak picture of doubt. We must be able to remove this obscure form. One must know how to live with one's doubts, those of others, and to work together.
You said Mr. Doubt? (Nathalie had illustrated her doubt)
[Laughing] This is the image I have of my doubts, my illustrations, but everyone has their own, their own images. It can be something very destructive, with prickles, a face with several pairs of eyes! I had to give an expression to my doubts to work on them and they sport many faces in my conference. One of my aims is to humanise doubt and to have our equal with its weaknesses in front of us, and thus to create a relationship with this doubt. Demystification is on its way. Do the test, it works :)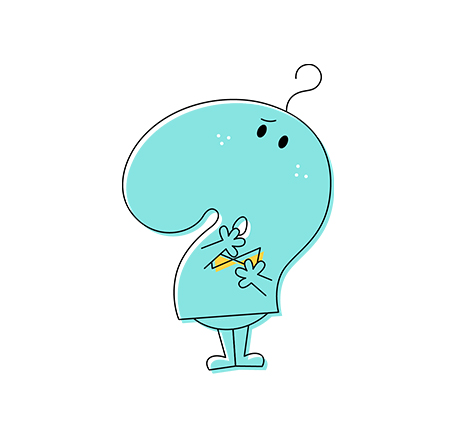 Spotlight on Premiers de cordée
Created in 1999 by top athletes, Premiers de Cordée is a recognised national association of general interest. It offers initiations to sport for hospitalised children and disability awareness campaigns for schoolchildren, local authorities and businesses.
Nathalie has been a sponsor for 4 years and each year, more than 1000 children benefit from the support of the association thanks to the Getaway Day, a sport day organised at Stade de France.