Customer Loyalty
Friday 22 December 2017
Sustainable development: dynamic actions focused on the future
CONTINUOUS COMMITMENT SINCE 2008
In 2015 and 2016, Consortium Stade de France's sustainable development initiatives pursued and remained true to commitments we made in 2008: The Consortium is aware of the important role that it can play in social terms and of the positive influence it can have locally.
ATTACHMENT TO THE COMMUNITY SUPPORTED BY CONCRETE ACTIONS
Stade de France's work is carried out in a locality with which we have real links and a genuine closeness. The consistency of our initiatives was recognised in June 2017 during the 15th Mosaïque de Talents awards ceremony organised by Plaine Commune: the Consortium received a special award highlighting its attachment to the community and its long-standing commitment to sustainability, as well as its work each year with schools in the community.
This long-term commitment is also a pragmatic one. We prioritise initiatives that have a direct and palpable impact. You will read three important interviews in this report, which put a human face on our initiatives.
- Abdelkrim Hamdoune, administrative director of the security company with which Stade de France has worked since its construction:
Extract: "One of the successes of this work with the CSDF in the area of local integration is measurable by a simple criterion: there is never any graffiti on the building. This shows that the local community has really taken ownership of Stade de France".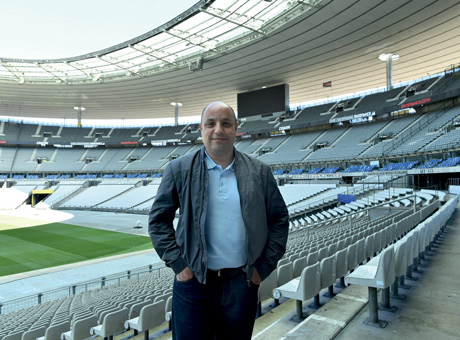 - Stéphane Desvergnes, a high-school teacher from La Courneuve Stéphane Desvergnes, a high-school teacher from La Courneuve
Extracts: "This type of partnership is extremely precious. [...] The students conclude that Stade de France takes an interest in them, which is crucial. [They], because of where they live, tend to have doubts about their own worth and the attitude of the business world to them".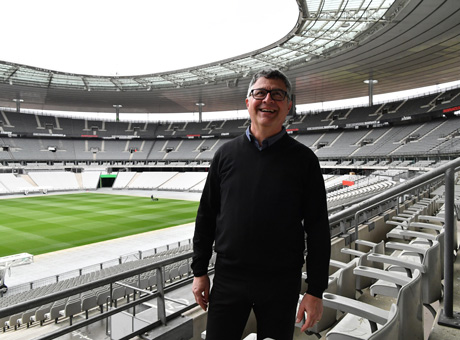 - Suzie and Sabrina: : the example of an employee from the business which coaches a young person from La Courneuve in their academic and professional career.
"Mentoring with Proxité is an original experience, based on human values that the Consortium shares. As a mentor, I'm proud to be able to say to myself that I have contributed to the social and professional success of young people".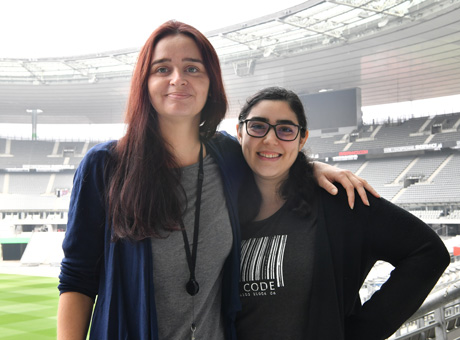 But also
accounts from the Consortium's service providers,
local representatives and Stade de France sponsors and
spotlights on anti-waste and recycling actions, notably with our partner, Coca-Cola.
We hope you enjoy this report and that you will enjoy finding out about or following our various stories as much as we enjoy creating them.