Public relations
Monday 28 May 2018
Fair trade in our boxes and lounges
The supply of flowers, a subject which can be tricky
It is not so easy to combine the beauty of the bouquets, quantity and societal responsibility. In France, 85% of the flowers that are sold are imported, mainly from the Netherlands and African countries. For roses, the finding is even more striking: only a few French growers still cultivate roses. We know that nearly half of European Roses come from Kenya. Contrary to what one might think, it is not the CO2 impact which is a problem. In fact, the carbon footprint of a rose transported by plane from Kenya remains less than half of that of a rose coming from a Dutch greenhouse heated and lit 24 hours a day. In Kenya, the roses benefit from favourable climate conditions and perfect brightness.
The risks are in reality, on the one hand, of the environmental impact of the use of chemicals and pesticides banned in France, and on the other hand, of the working conditions in which the flowers are cultivated. In the plantations of the countries of the South, the pay is very low and the majority of contracts are temporary. The workers on these farms, or rather the female workers, because the industry employs a majority of women, often do not have adequate protection (gloves, closed shoes, work clothing, …). In Tanzania, for example, 60% of workers working on flower-growing farms suffer from headaches, sight disorders, chest pains and allergic reactions, sometimes severe, that are characteristic of bad use of toxic chemicals. Without speaking of the housing conditions, or of children working…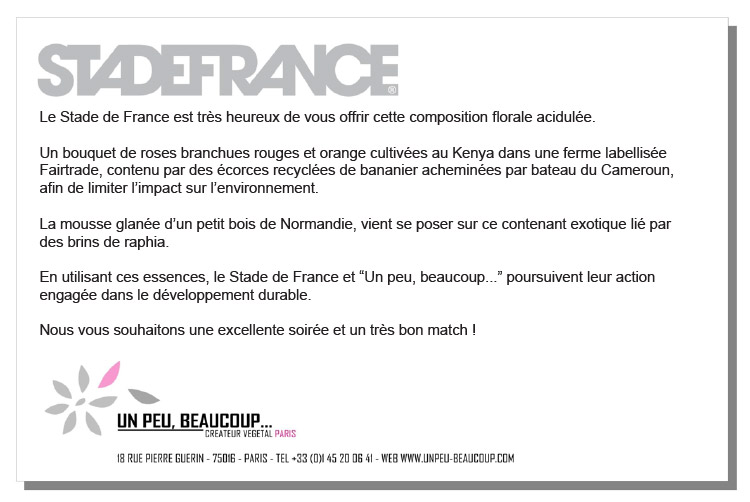 But at Stade de France, the roses are not a thorny subject
Impossible to banish roses from our bouquets! Apart from the fact that roses, so beautiful and varied, are essential, how can we not decorate our reception areas with roses when the French rugby team is playing the England XV or if Stade de France is welcoming a Gun's N Roses concert? We can't miss out in the blink of an eye! Fortunately, Stade de France has complete confidence in its supplier "Un peu, beaucoup". This deeply ecological small business gives us a 100% Fairtrade labelled supply guarantee on the flowers imported from outside of the European Union. Moreover, it obtains its supplies of roses from a farm with the Kenya Flower Council label and it is particularly socially engaged. "During our purchases, we love to learn about the origin of our flowers. We are delighted to introduce a farmer based in Kenya to you. He provides us with all of our spray roses and a good part of our roses during the winter season in Europe", François Lequesne, the head of the company, seeks to point out. This farm, which has a genuine sustainable development approach, notably offers a crèche for the children of employees and an infirmary open 7 day a week.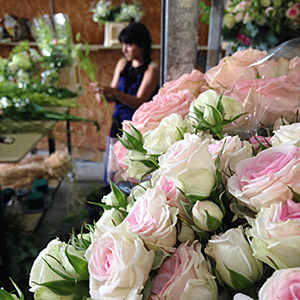 For the other flowers, our preferred supplier also favours Parisians horticulturists, or even gleaning in the forests of the Ile-de-France region, and remains loyal to seasonality as much as possible. All our bouquets are put together in their eco-designed workshop. That is why you and your guests will enjoy your next visit to Stade de France even more.
A very committed supplier of Kenyan roses: Red Lands Roses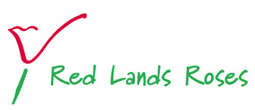 Their environmental programmes:
Establishment of a system of recycling of unconsumed waters containing fertiliser. This allows a water saving of around 50% and the release of hazardous substances into the environment to be avoided.
Internal breeding of special insects to combat diseases affecting the roses.
Construction of a marsh which facilitates the storage of muddy waters.
Construction of a transport system for the roses by cable avoiding the use of diesel.
Constitution of a herd allowing the use of mowers around the greenhouses to be avoided.
Their social programmes:
Conscious of their staff who are their greatest asset for top-quality production, Red Lands Roses has put in place certain measures such as:
Construction of a crèche for the children of employees
Project to help employees acquire new bikes to get to work.
Establishment of an infirmary for employees where there are two qualified nurses 7 days a week.
Provision of a plot of 6,000m² for creating a garden for the growing of organic vegetables whose production is 100% intended for the employees.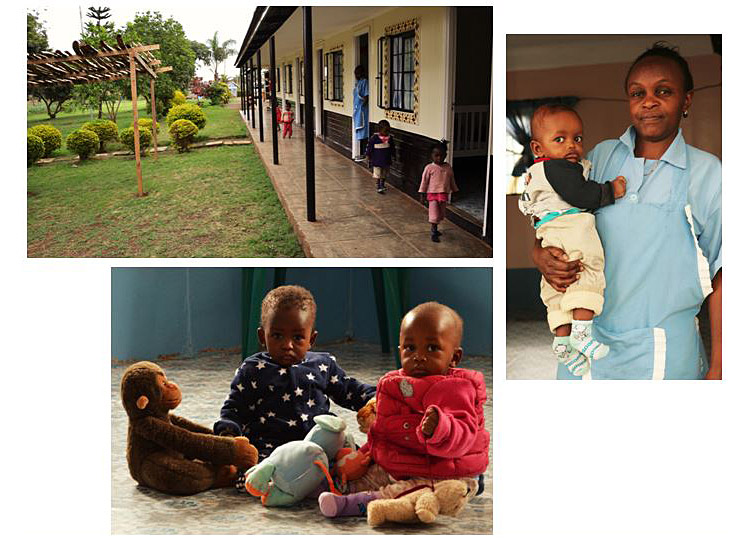 Visit Redlands Roses web site click here