Rugby World Cup France 2023
Friday 22 July 2022
Experience the Official Hospitality of the Rugby World Cup France 2023 at Stade de France
Ready for a 51-day voyage in Rugby country? On board, the 20 best rugby teams in the world, millions of fans, gourmet food and first-class service! Embark with your business partners for an unforgettable experience of the Rugby World Cup France 2023 at Stade de France just outside Paris. Le Village, Du Manoir, Webb Ellis, Webb Ellis Star, Skybox... choose your experience from among the Official Hospitality packages. This article is intended to guide you in this choice, depending on your needs and your budget.
A warm and friendly moment to share: Le Village & Du Manoir offers
A warm and friendly atmosphere, a moment for sharing in a relaxed atmosphere, a generous and tasty cocktail... this is what the Le Village and Du Manoir Hospitality packages promise.
With the Le Village offer, which is the most accessible in terms of budget, you will be right next to Stade de France.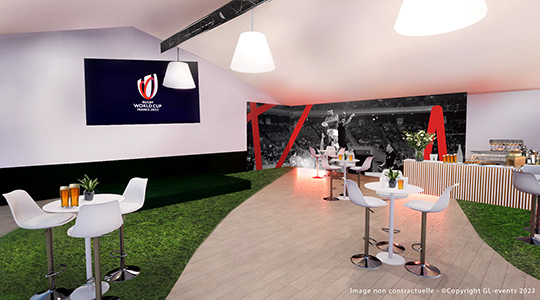 The Du Manoir packages offer you five hours in a chic and relaxed lounge inside Stade de France for a premium cocktail reception.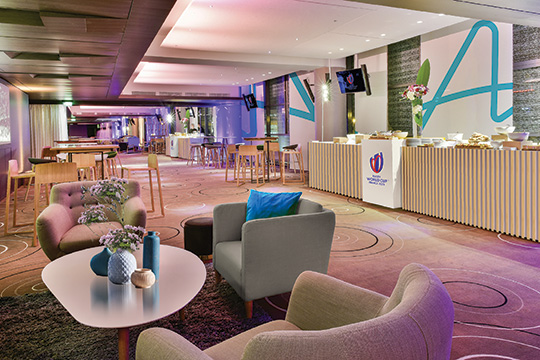 Comfortably seated in the grandstand, with your partners and your customers, you will share strong emotions to the rhythm of the oval ball. Throughout the event, you will create strong links with your guests thanks to your exchanges over a cocktail before and after the matches, the enjoyable activities in the lounge, the gifts offered to each guest, as well as through the presence of a rugby personality who will passionately evoke the values of this sport. So many incredible moments to immortalise with your guests!
A gourmet menu in the heart of the arena: the Webb Ellis offers
The two Webb Ellis offers put French gastronomy in the spotlight. You and your guests will share a premium seated dinner with a thematic touch according to the day's match. Before the match, at half-time and after the final whistle, share a refined moment with your business partners thanks to the French art of living. You will experience unique sensations in the stands... and a completely new culinary experience!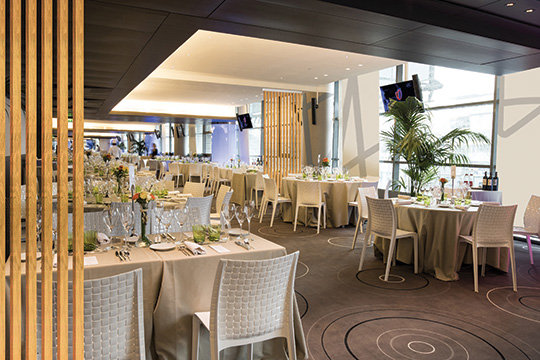 Imagine yourself in an ultra-premium space nestled under the roof of the largest stadium in France, with a 180° view overlooking the pitch... that's what the Webb Ellis Star offer gives you from the iconic panoramic restaurant at Stade de France. A unique experience!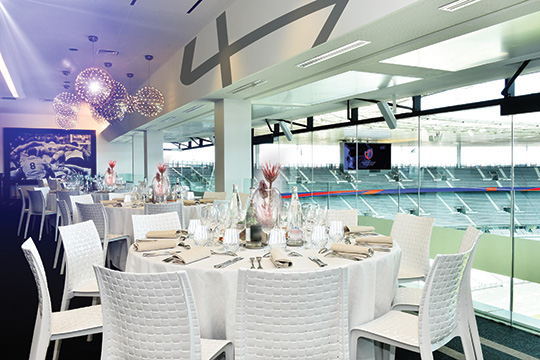 The Webb Ellis and Webb Ellis Star offers give you access to Gold category tickets, a dedicated VIP entrance, as well as: unlimited champagne, premium wines, alcohols, beers and non-alcoholic drinks.
An ultra-premium experience in a box: the Skybox offers
With the Skybox offers, experience the Rugby World Cup France 2023 from your private box in the most exclusive way possible.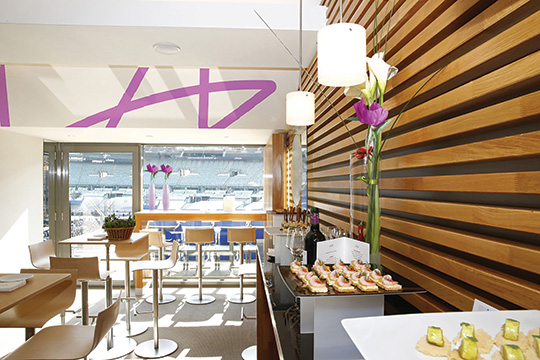 Whether you choose a shared box with a small group of guests or a private box with 12, 16 or 28 seats and your company's colours, the Skybox offer is the key to access the most premium Official Hospitality. Everything is taken care of to pamper your VIP guests: a premium buffet served continuously, a dedicated maître d', direct access to your private stand from your box... with a glass of champagne in hand.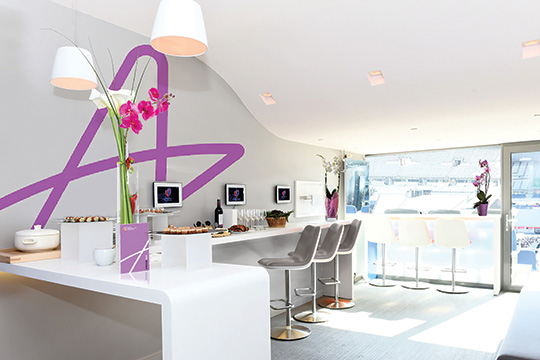 In this setting, the game's tries, scrums and other action will be lived intensely with your guests and will remain engraved in their memory. Five hours of living an extraordinary moment and creating a strong and lasting bond with your professional partners.
Whether you are looking to share a convivial and festive moment with your customers, a gourmet meal with a breathtaking view or a unique VIP experience in a box... our sales team will advise you on how to optimise your investment in your Hospitality programme and make this Rugby World Cup France 2023 a success for your company and your business.