1-WHAT WAS THE OBJECTIVE OF YOUR EVENT? WHAT TYPE OF AUDIENCE WAS IT AIMED AT?
In September 2017, we chose to organise our SALON DE L'EMPLOI at Stade de France.
This fair allowed a hundred companies to be put in touch with job seekers. We thus welcomed more than 1,000 people during this day of recruitment, training, and job seeking.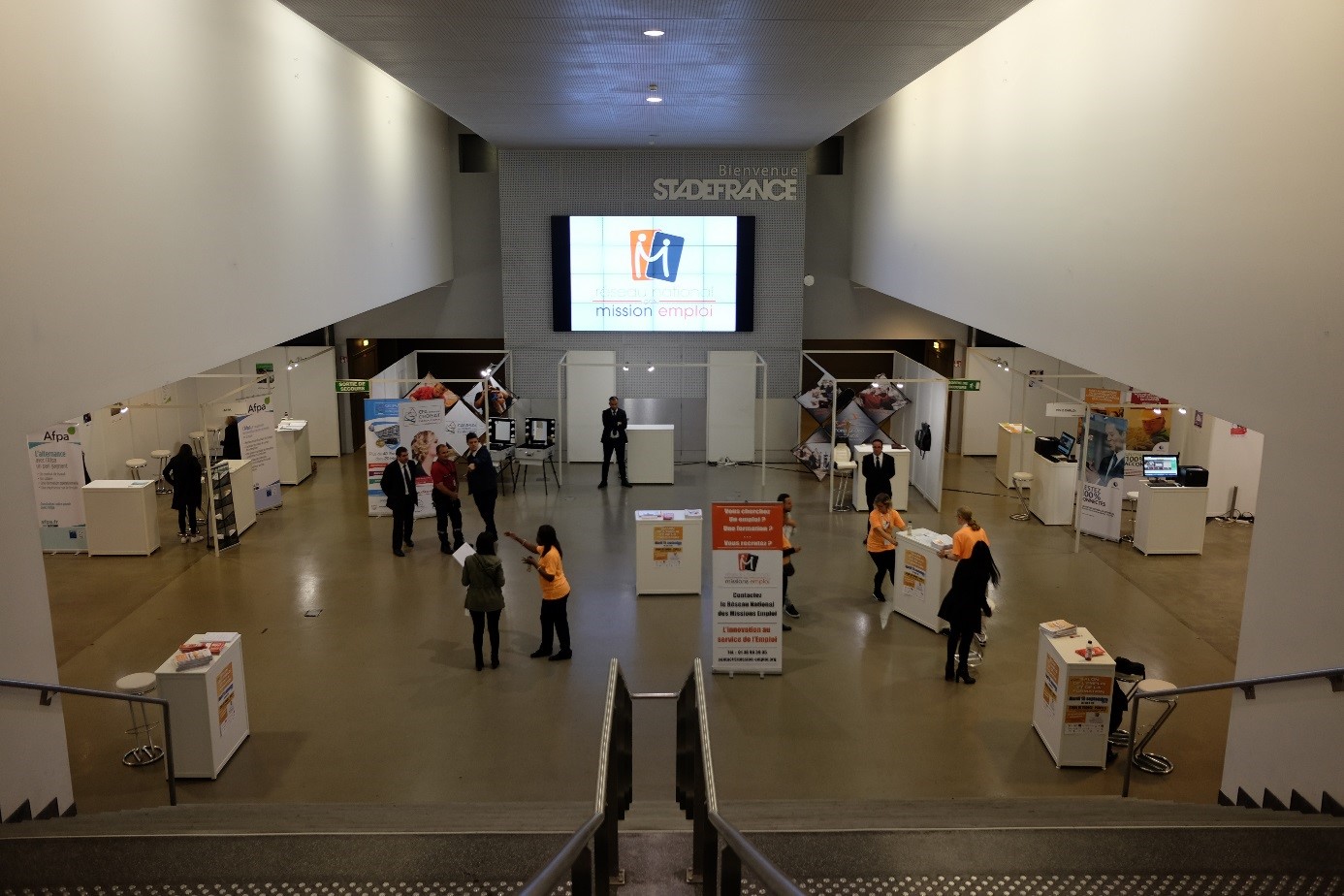 2-WHY DID YOU CHOOSE STADE DE FRANCE?
The choice of Stade de France was an obvious one: it is an emblematic venue which conveys positive values, it is also easily identifiable for the audience that we are targeting; finally, its good public transport links & parking facilities guarantee good attendance of our fair.
3- IN YOUR OPINION, WHAT ARE THE STRENGTHS OF THE SERVICES OFFERED BY STADE DE FRANCE?
We felt supported at every stage of preparing for the fair, from the setting up of 100 exhibition stands in the Chorum Lounge, le salon Chorum, through to the management of public access on D-Day.
4- COULD YOU DESCRIBE YOUR DAY AT STADE DE FRANCE IN JUST 3 WORDS?
Effectiveness, quality and warmth!
A FEW WORDS ABOUT THE COMPANY
The first "Employment Centre" was created in July 2013 by the town of Drancy to support job seekers as part of their professional approach. An initiative that has met with great success, allowing thousands of people to find their way back to employment…
An initiative that has attracted the attention of other towns, including Argenteuil, Bourges, Le Raincy, Dugny, Garges-lès-Gonesse and the Pays de la Vallée de Montluçon et du Cher [grouping of interconnected communities]. These towns have chosen to set up their own employment centre and have chosen to federate by creating the association des Missions Emploi [association of Employment Centres].
If you would like to be advised by a member of the Stade de France sales team, click here.
Céline ADAM,the Head of the national Employment Centre network
Contact us for personalized support