In response to exceptional demand, JAY Z & BEYONCÉ On The Run II have added a second Stade de France date to their schedule on Sunday, 15 July!
Show to PRINCIPALITY STADIUM in CARDIFF on June 6th, 2018
First show of the tour ON THE RUN II

OTR II à Cardiff from Stade de France - StadeFrance on Vimeo.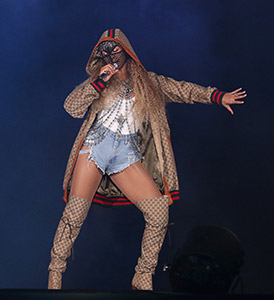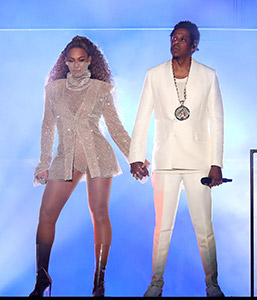 Credits photographers: RH-Robin Harper, RV-Raven Varona, AW-Andrew White
TIMES FOR JAY-Z AND BEYONCÉ AT STADE DE FRANCE
Day of the event: Sunday, Jully 15th 2018
2:30 PM: TBC doors opening Early Entry
4:00 PM: doors opening consumer
5:00 PM: broadcast of the Final of the football World Cup
1st part - DJ Cut Killer
9:00 PM: Jay-Z & Beyoncé
BOOK MY TICKETS FOR JAY-Z AND BEYONCÉ
To book tickets for the JAY-Z AND BEYONCÉ concert on Sunday, Jully 15th 2018 at Stade de France, click on the "Book my seat" button to select the price category of your choice, add a parking space to your cart if necessary and proceed with the payment..
Black market vigilance
Beware of scams - by purchasing your tickets on websites not authorised by the producer of the show, you run the risk of:
Paying far too much for them
Not receiving the tickets or receiving tickets for different seat categories than those ordered. As these sites have no certain and official source of ticket supply, they are not able to guarantee them to you.
You have no recourse. In case of difficulty, you will not necessarily be able to call on a professional ready to meet their commitments and to compensate you if applicable, even though you have already paid or incurred transport or accommodation costs.
Beware of appearances!
Ticketing distribution sites appearing at the top of the results on search engines when you are looking for a ticket are not necessarily sites authorised by the producer of the show. Receiving an email confirmation is not a guarantee of the validity of the purchased ticket.
Therefore, we advise you to use our official ticket office for shows: https://www.stadefrance.com
For any other ticketing outlet, check with the producer of show that this seller has been authorised by them by consulting the producer's official website or by contacting them by telephone. The producer's license number and/or their name appear on the show's tickets and posters