For many years, Consortium Stade de France is committed to the voluntary sector, particularly the one of its territory.
PARTNERSHIP WITH PREMIERS DE CORDEE

As part of its disability awareness policy, Consortium supports Premiers de Cordée association since 2011, around 3 themes:
The involvement throughout the whole year of several employees as part of the "Sport in hospital" initiative (sports activities for children in hospitals) and "Getaway Day" (welcome 1.000 children hospitalized at Stade de France for a day)
Financial support
The availability of spaces to host seminars for businesses related to disability awareness (practice of disabled sports).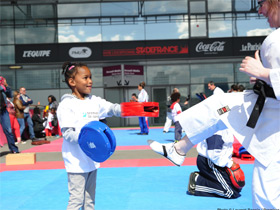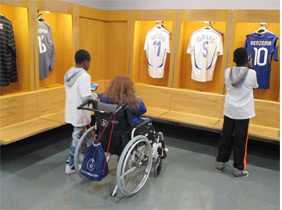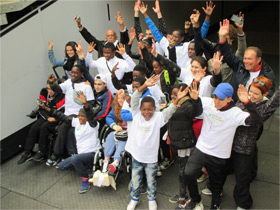 During the 2014, 2015 and 2016 Getaway Days, more than 1.000 children were able to visit the stadium, practice many sports and meet famous athletes.
Testimony
« When we entered the tunnel leading to the pitch, the music started up and the children were really caught up in it all: 'We're just like the champions!' they told us. And their inner strength increased tenfold, whether they were in a wheelchair or had difficulty walking, they all forgot that they were sick.»
says Émilie François-Sénéschal, a special needs teacher for young children at the Robert-Debré Paediatric Hospital.
For more information: http://www.premiersdecordee.org/
THE OTHER PARTNERS

Proxité (Saint Denis office) thanks to employees' sponsorship of young people of the territory to support them in their careers.
http://www.proxite.com/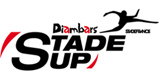 Diambars, via the reception of Stade'Sup programme (young people with scholarship difficulties): multimedia workshops and discovery of Stade de France departments.
http://diambars.org/
THE CONSORTIUM ALSO SUPPORTS