CARMEN, THE STORY OF A FATAL LIAISON
Based on a novel by Prosper Mérimée, the action of Georges Bizet's opera takes place in Spain, in Seville. Arrested following a quarrel, Carmen, a Bohemian with a fiery temperament, seduces Brigadier Don José, who is betrothed to Micaëla, and promises him her love if he helps her escape. Don José frees Carmen and is imprisoned in his turn.
He finds her again two months later among the smugglers.
For her, José has become a deserter and, chained to his consuming passion for Carmen, pursues her jealously. The Bohemian ends up pushing him away and only Micaëla manages to bring Don José back to the bedside of his dying mother.
The final meeting between Carmen and Don José takes place before the arena in Seville: while she is waiting for her new lover, the matador Escamillo, José tries, in a final confrontation, to convince Carmen to return with him.
Desperate, Don José begs, implores, threatens, but brave, she refuses point blank: He stabs her, before confessing his crime in front of the crowd.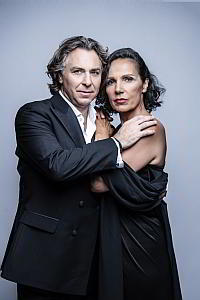 CARMEN, A BRAND-NEW CREATION
A stage front more than 60 metres wide
17 years afterwards, Carmen, the most performed opera in the world, makes its big return to Stade de France, in a brand-new stage setting by Charles Roubaud, which has been specially designed and adapted to the exceptional size of the enclosure. For the stage director, Stade de France allows an original stage front, without the constraints of an existing stage. The decor and the stage will form a unique ensemble that will change universe and appearance according to the acts with the support of video projections.
Nearly 300 performers on stage
With an orchestra of 95 musicians, a choir with around a hundred singers, a choir of 40 children, a troupe of 30 dancers, 20 extras and 10 solo singers, this new production of Carmen is going to be spectacular. More than 500 costumes will be designed and manufactured for this show.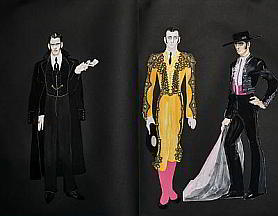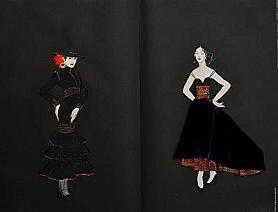 CARMEN AT STADE DE FRANCE SEEN BY…
THE CAST
Creative team
Stage setting: Charles ROUBAUD
Choreography: Carole CLIN
Scenography: Emmanuelle FAVRE
Costumes: Katia DUFLOT
Lighting: Jacques ROUVEYROLLIS
Performers
The Orchestre national d'Île-de-France
The Chœur Unikanti and the Maîtrise des Hauts de Seine
Choir Leader: Gaël DARCHEN
Musical direction: Giorgio CROCI
Soloists
Don José, Brigadier (tenor): Roberto ALAGNA
Carmen, Bohemian and cigar-maker (mezzo-soprano): Béatrice URIA MONZON
Micaëla, young woman from Navarre (soprano): Aleksandra KURZAK
Escamillo, matador (bass-baritone): Zoltan NAGY
Frasquita, Bohemian (soprano): Laurence JANOT
Mercédès, Bohemian (mezzo-soprano): Alhima MHAMDI
Dancairo, smuggler (baritone): Olivier GRAND
Remendado, smuggler (tenor): Loïc FELIX
Zuniga, Lieutenant (bass): Yuri KISSIN
Moralès, Brigadier (baritone): Francesco SALVADORI