SOLD OUT
After a début at the Boucher Playing Fields in Belfast on 9 May, Ed will be playing in Manchester, then London before taking France by storm at a single exceptional concert on Friday 6 July 2018, for the first time ever at Stade de France!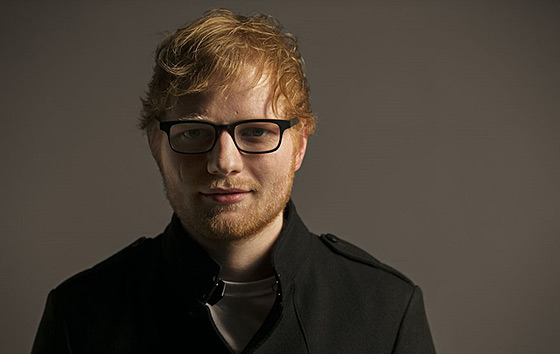 Ed's 2018 tour news - which is on course to become the UK's biggest tour routing of next year – closely follows the troubadours' phenomenal Glastonbury headline performance. Commanding thousands at the Pyramid Stage on Sunday evening, pulling in one of the festivals' biggest-ever crowds, and with over 3 million viewers tuning in from home, Ed continues his rise as one of the world's most successful and unique musical talents. Next year's tour will see 26-year-old Sheeran return to Wembley Stadium for the first time since his record-breaking stint in 2015, when he became the first-ever artist to play the stadium solo [with just his loop pedal and guitar] over three consecutive, sold out nights.
Released in March this year, Ed's third studio album ÷ (pronounced "divide") reigns as 2017's biggest-selling album of the year thus far, having sold over 8 million copies, globally, in the space of three months: 2 million sales come from the UK alone. Not to mention Ed's gigantic comeback single "Shape of You"; a track that has surpassed 1.5 BILLION streams in less than six months!
It was recently announced that Ed, who was recently awarded a Songwriters Hall of Fame 2017 Hal David Starlight Award for his contribution to music, is soon to be honoured with an MBE for his services to music and charity.
TIMES FOR ED SHEERAN AT STADE DE FRANCE
Day of the event: Friday, July 6th 2018
07:00 PM: 1st part - Jamie Lawson
08:00 PM: 2nd part - Anne Marie
09:15 PM: Ed Sheeran
BOOK MY TICKETS FOR ED SHEERAN
To book tickets for the ED SHEERAN concert on Friday, July 6th 2018 at Stade de France, click on the "Book my seat" button to select the price category of your choice, add a parking space to your cart if necessary and proceed with the payment.
Additional information
1. How many tickets can I purchase?
The limit is set at 4 tickets per order; the tickets are named.
2. And if we want to come to the concert in a larger group?
You will need to make another order, without the guarantee that you will all be placed at the same location.
3. What are the Stade de France conditions of entry?
To be able to enter the Stade de France arena, you must have your tickets and your identification with you.
4. What is the age restriction?
All minors must be accompanied by an adult.
5. Are cameras are allowed?
Professional photographic equipment, cameras and recording devices are strictly prohibited. Pocket cameras and mobile phones are permitted.
6. At what time should we come to Stade de France?
Please consult the Stade de France website in order to obtain the opening times for the gates.
Please arrive sufficiently in advance to allow you to comfortably enter before the start of the concert.
For security reasons, only small backpacks and handbags are allowed.
7. I bought my tickets from an unofficial ticket resale site and I was refused entry. What can I do to obtain a refund?
Ask for a refund from the site from which you purchased your ticket. We also recommend that you lodge a complaint against the site.
8. What do you do otherwise to counter the secondary market?
French law prohibits the resale of tickets:
"Article 313-6-2.- To sell, offer to sell or expose for sale or transfer or to provide the means for the sale or transfer of entry tickets to a sporting, cultural or commercial event or to a live show, habitually and without the permission of the producer, organiser or owner of the operating rights of this event or show, is punishable by a €15,000 fine. This penalty increases to a fine of €30,000 for repeat offences".
9. How do I buy tickets for people with disabilities?
Please consult the Stade de France website: https://www.stadefrance.com/fr/handicaps/beneficiaire
There, you can obtain information and find out about the process to be followed for the purchase of tickets.